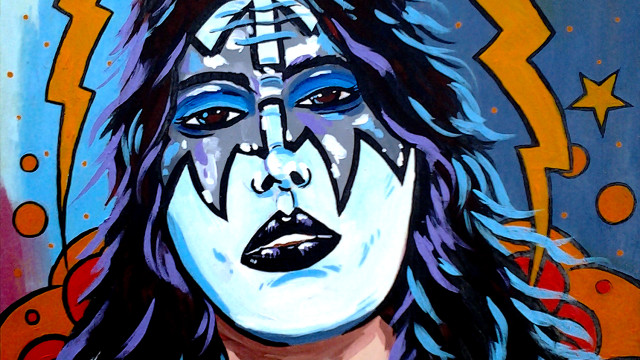 LYRIC III at Inner State Gallery- Detroit, MI 2015
Opening Friday August 14th, Inner State Gallery is proud to announce Lyric 3 a musically themed group exhibition curated by legendary Detroit artist Glenn Barr. Gathering over 40 artists from around the globe, Barr had one simple request: Each piece of art must be 12 x 12 inches, paying homage to the timeless beauty that can fit on the cover of a vinyl record.
"Music and its lyrics can always stimulate our emotions, as well as leave us contemplating a visual narrative. Artists have used lyrics as inspiration and as a muse in their work to express an idea or a phrase for eons. History has shown us that they have created some of the greatest works in the world when guided by a melody and its words. This exhibition will illuminate the artist's personal transcription from a song lyric to canvas," Barr said from his Corktown studio.